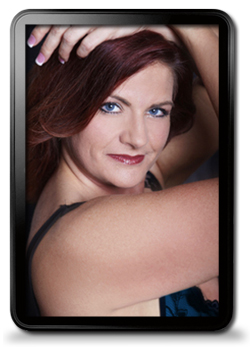 With 2,000+ clients, publishing houses and agencies to represent, we at The Killion Group are more than qualified to be an integral part of your team. Not only are we staffed with top notch designers, we are traditionally published and indie-published authors as well. We know the industry from edit to publish and everything in between.
Kimberly Killion, our fearless leader, has nearly 25 years of experience in marketing, communications and design. She holds a Bachelor of Fine Arts, a Certificate in Web Design, and she is an ACE. What's an ACE, you ask? An Adobe Certified Expert. In addition to the paperwork, she also taught Graphic/Web Design at a technical college in St. Louis for over a decade. The majority of our designers were trained by Kimberly and have been with us for nearly 5 years. Oh, and she's also the photographer for our sister site www.HotDamnStock.com
Aside from being the Head Honcho, the Grand Poobah, the Queen of Everything at The Killion Group, Kimberly is also a RITA® nominated, award-winning author. She published traditionally with Kensington Publishing in 2008 and has now joined the vast majority of authors in the Indie world.
---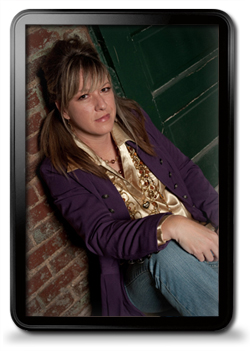 Jennifer Jakes is our resident Wench Whisperer. At least that's where she started with The Killion Group. She is our Formatting Queen, our Jack of All Trades, our Number Cruncher, our Lion Tamer and our Man-chest Oiler. At photoshoots, Jennifer is also the hair and make-up stylist and the "wind".
Kindle #1 Best Selling author, Jennifer, was not only an RWA® Golden
Heart® nominee for her debut novel, Rafe's Redemption, she was also voted
Best Romance of 2011 by DITHR. Her second book, Twice In A Lifetime, was a
finalist in the 2012 International Digital Awards. Her third book, Eden's
Sin, was a novella written for an anthology with two of her Golden Heart®
sisters. Jennifer is the PAN liaison and the PAL liaison, working with MoRWA chapter authors to offer in-chapter reviews, for her local RWA®.
Jennifer lives in the 'woods' in Missouri, keeping contact with civilization via email and cell phone. (She takes her love of all things Western and Pioneer seriously.) If she's not busy formatting or writing, she loves watching old movies—anything with Audrey Hepburn, Cary Grant or Jimmy Stewart will do.
---
Award-winning author, Barbara Bettis, has always loved history and English. As a college freshman, she briefly considered becoming an archeologist until she realized there likely would be bugs and snakes involved. And math. 
A former journalist and college English and Journalism teacher, she now lives in Missouri, where she loves creating tales with heroines to die for—and heroes to live for.
When she's not writing for herself, she edits for The Killion Group. Barb was honored this year when she found out one of the books she worked on was nominated for the RITA®. Yes, she's THAT good!
---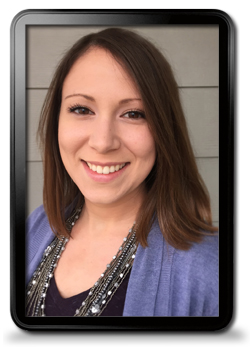 Abigail Simmons has had a deep love for visual art since the age of six when she declared, "When I grow up, I am going to be an artist!" That dream became a reality when she pursued a Graphic Design degree under the instruction of Kimberly Killion. Near the conclusion of her schooling, she was selected to participate in an internship with The Killion Group. As an intern, she was further trained by Kim, and she quickly fell in love with cover design. After graduation, Abigail was brought on as a full-time designer, where she has honed her skills as a professional pixel pusher. Her favorite genres to design for are contemporary, suspense, and paranormal, in addition to anything unusual—she loves a challenge!
Outside of being a cover designer, Abigail has had a wealth of fun experiences with The Killion Group, from working behind the scenes at photoshoots in St. Louis, Atlanta, and Las Vegas, to having the privilege of being a cover model herself! Her modeling efforts—all credit due to Kim, the photoshop goddess—can be seen on the covers for Margaret Brownley, Janet Tronstad, and Ashley Gardner.
Abigail has lived in five states in her lifetime, and she currently resides in Kansas. When she isn't designing, she loves spending time with her little family, traveling, exploring the outdoors, and working on her hobby of film photography.
---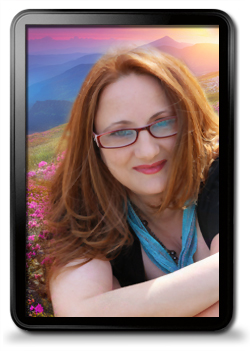 Shelly Willmann admits that she literally judges a book by its cover, and if she's not busy designing one, then she's probably reading a novel that she bought precisely because of the cover. She's tends to be visually-minded, and she's always seen herself working in the book publishing industry. She was that kid who zoned out in class to stare down at her open textbook and contemplate how it was composed, and seriously wondered if the textbook gods had any idea of the impact on readers that their content and design choices had made.
Shelly has over 20 years combined experience working in graphic design and portrait photography. She earned a BA in photography and a certificate in Graphic Design where she was taught and trained by Kim Killion. After college she freelanced at a publishing company where she did everything from digital illustration, proofreading, testing software, and designing interfaces for online books. Just in the past few years, she went back to grad school to major in Media Literacy, which means she's still contemplating the gods of publishing. She strives to analyze, evaluate, and create book covers that reflect and convey just the right message. It's kind of a passion.
When she's not working at the computer, Shelly enjoys spending time with her husband and kids out on her porch where sitting on her papasan chair mostly involves being piled upon by her three young kids.
---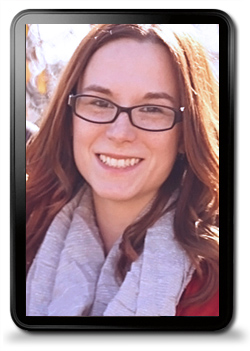 Amanda Schmalz – another Kim Killion former student – is a self professed nerd and lover of Graphic Design. She's been with us for several years now and has been carefully groomed into a cover making master. An avid reader, Amanda has always been a bit of a genre hopper, never sticking to just one category. The same can be said for her designing and she's done covers spanning romance, YA, suspense, and beyond, with some of our more odd requests ending up on her table. She loves the variety, challenge, and the chance to show her stuff!
From a young age, Amanda had a dream to some day see her work out in the world. The Killion group helped make that a reality, and she was extremely proud to purchase her first prints from a bookstore. She works hard to stay up to date with the standards of her field. Graphic design plays such a role in her life that she often turns to it in free time for fun, creating artwork as an outlet and therapy.
Forever a Cardinal's fan, Amanda is a St. Louis girl transplanted to a small town near KC, Missouri. When she's not hard at work behind her computer screen, she loves spending time with her husband and two kids. They love to read together, explore science, and make their own little adventures.
---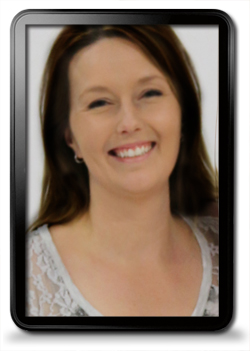 Diana Drake hid her first romance novel under her pillow at a wee 13 years of age, and by the end of the book she was hooked for life. She enjoys nothing more than reading a good book, and she is proud to be working in the industry!
Ms. Drake worked in customer service for 13 years, and now has a lot more fun putting her computer/people skills to work for The Killion Group. Diana is the right hand woman's right hand – she does anything Kim and Jenn need (just don't tell her husband that). Diana prepares eformats and loves turning old paperbacks into new online books. She has worked on set at photoshoots, helping with hair and makeup, costume changing and whatever else needs done. Diana is looking forward to learning more tricks of the trade in the self-publishing business and hopes to one day write a steamy book of her own.
Diana is living her own happily-ever after in small town Missouri with her little family and two bossy cats. When she is not working or reading, she is playing with her adorable daughter, flirting with her sexy husband and almost always eating way too much chocolate. Sometimes, if she is lucky, you can find her really having fun in Denver.
---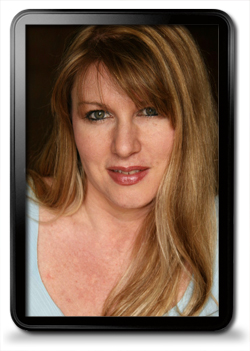 Jennifer Bray-Weber is a Texas-born, Texas-bred girl. That means she's loud, proud and a bit on the sassy side. Okay, really, she tips the scales on the sass. Award-winning and multi-published, Jenn writes historical romances, including the Romancing the Pirate series.  She also writes steamy paranormals and dabbles in erotic tales as Harlowe Wilde.
She has been freelance editing for three years and experiences frequent eye-twitches when she spots grammatical errors on billboards and social media sites. While many authors hate editing, Jenn, the crazed freak she is, loves everything about the process—from exploring improvements to spit-shining refinement.
She is a married domestic goddess/beach bum with two girls, two dogs and a feline. She loves the beach (was that already mentioned?), horses, muscle cars, tattoos, loud music, outdoor activities, reading, writing, scrapbooking, traveling, researching, fishing, shopping, dares, and, of course, carousing about like a pirate.
Jenn has been to ten Caribbean islands, spent three years in the music industry as a rock band manager  and has had countless questionable, often hilarious, life experiences that can only be told over a few stiff drinks.
She is known around The Killion Group as the "stunning" one and this is a story she will have to tell…
---